SUGAR AND SPICE SOAP COMPANY
Regular price
Sale price
$499.99
Unit price
per
Sale
Sold out
When you give someone special the ultimate luxury Bath and Body Spa experience you are giving them a gift that keeps on giving! They can pamper, relax and beautify their skin right at home!  Better than a pricey one-time spa appointmet, this ULTIMATE SPA GIFT SET offers the luxury of DOZENS of uses and allows your loved one to treat themselves over and over!   They will be thanking you for months to come while enjoying the products we have hand made and hand picked for this gift set.  
The Gift includes:
(1) One bamboo bath caddy that stretches across the tub offering a place to hold all of the beautiful and amazing smelling products you are about to read about... and maybe a book, candle or glass of wine:)  
3- luxurious skin nourishing bars of our best scented Hand-made Artisan Soaps
1- exfoliating soap bag that can be used over and over ( just toss in the wash when needed).
1- Soap Saver to keep soaps dry to last longer.
1- Bamboo Soap Box beautifully engraved and water resistent ( works like a soap dish but offers a lid for storage or travel)!
1 - Sugar whipped foaming Scrub ( one of our favorite products!  It utilizes some of our best oils and works like a an exfoliating body scrub, a soap and a shave cream all in one and smells AMAZING) leaves skin smooth and moisturized not dry like shave creams. 
2- Handmade Body Lotions
2- Buff Body Oils ( our second best selling creation after our soaps) People LOVE the way this makes your skin glow and stay hydrated all day.  This product has a wonderful spray nozzle, just apply to body after shower or bath!  All natural luxury oils and a hint of a heavenly scent! NON greasy.  We absolutely love this Buff oil and use it daily!
1- Signature wax warmer ( Create the ambiance in the room):)
2- of our best smelling wax heart tart melts.
1- hydrating lip oil
1- exfoliating lip scrub  ( this in the cutest packaging ever,  a little pink rose dish)!
1- nourishing and smoothing extra large lip balm.
1- Bath Bomb Bag or 2 Bathbombs (varies with availability) but both are beautiful and so much fun in the tub offering a sizzle and pop to liven up bath time while softening the skin.  ( our bathbombs are all-natural, paraben and phalate free!)  
1- Custom Bamboo BUFF BRUSH- THis is little tool feels AMAZING on the skin and comes with a cloth handle for easy use!  It is great for circulation and offers heatlh benefits while also being enjoyable to use!  Great for diabetics!
1- Premium Make-up Cloth.  We designed this in black so that it could be used over and over and hold up to stay beautiful as it won't show makup stains!  LOVE IT!
1- Hand made gold flake Soap DISH.  BEAUTIFUL and ELEGANT
1- Tubber Scrubber - comes in a cute pink color so you might actually enjoy a quick wipe down of the tub if needed! lol  It works like a magic eraser!  We love how easily these clean any residue from bath bombs on the tub!
1- RELAX SALT SOAK- with salts sourced from the Dead Sea in Israel, Pink Himmalyaiin Salt, and Epsom salt combined, plus a blend of lavender botanicals, this muslce relaxing, skin smoothing. pore clensing bath salt is the PERFECT addition for the Ultimate Spa Experince!  We just had to include it!
Last , But Certainly not least, she will recieve perhaps our FAVORITE product in the set.  Our LUXURIOUS Skin beutifying and age fighting FACE SERUM.  THis BEAUTIFUL set offers a premium rose quartz face roller for application and a bottle of our Sugar and Spice Face Serum.   The reusable storage box for the face roller will come with a little message from you based off scripture that will warm her heart each time she opens to use it and reads it.  
IT says... "He Calls Me Beautiful One"
ummmm, enough said!   Just, IN LOVE!  haha,  okay now I hope I've explained how absolutely incredible this package is and you will feel GOOD knowing you gifted her (or YOURSELF) the gift that truly keeps on giving!   
ENJOY!
xo Sugar
View full details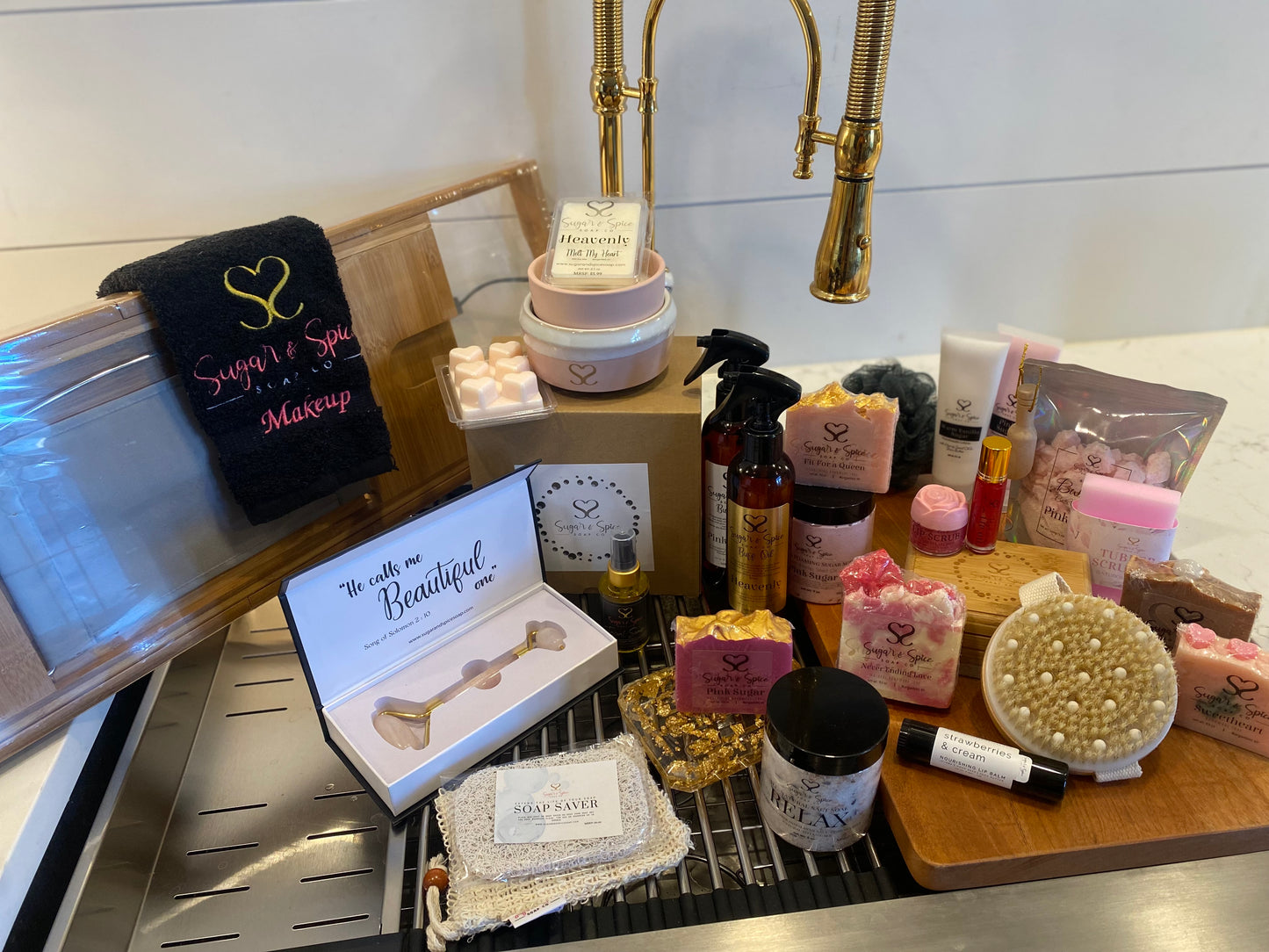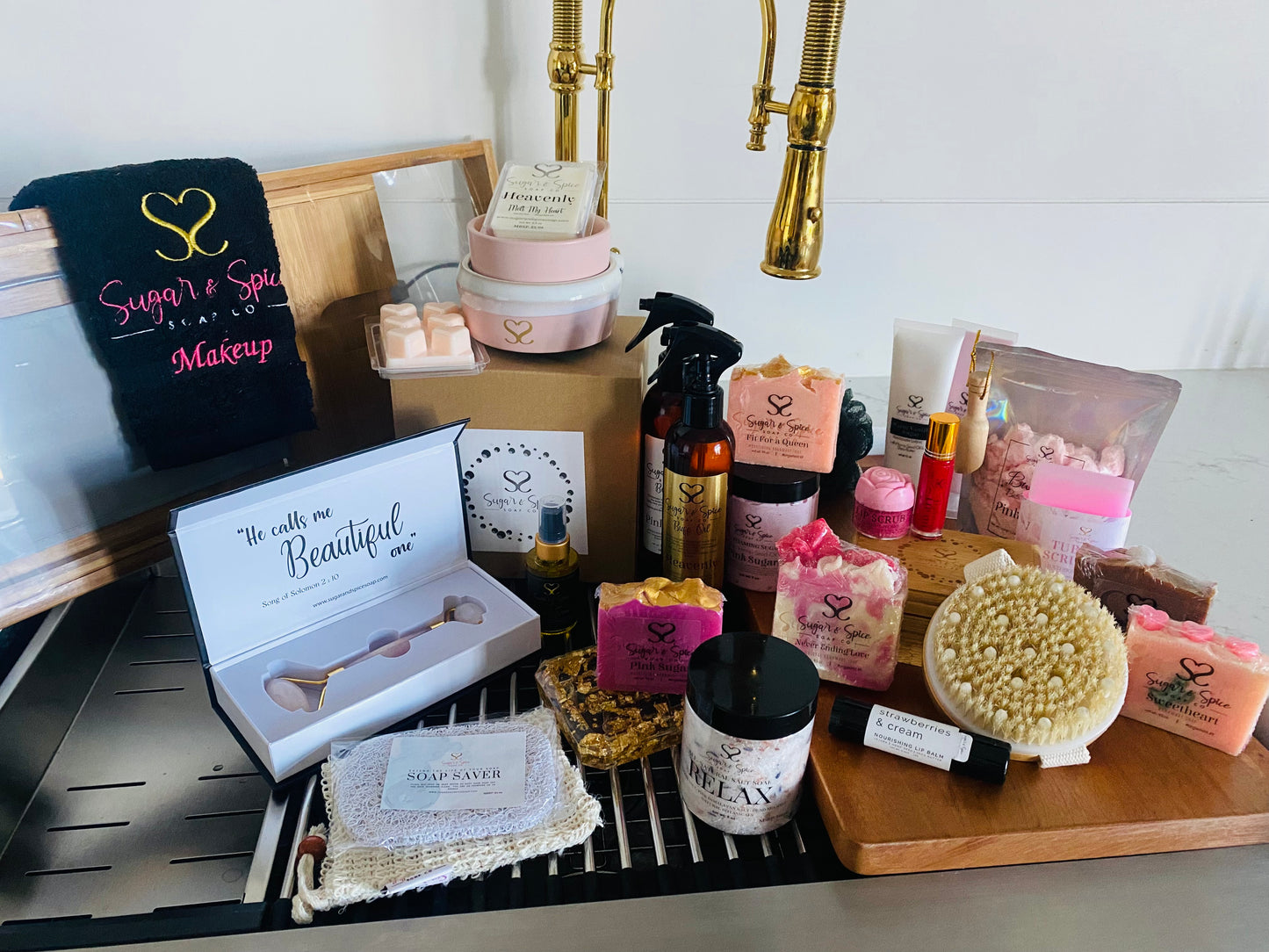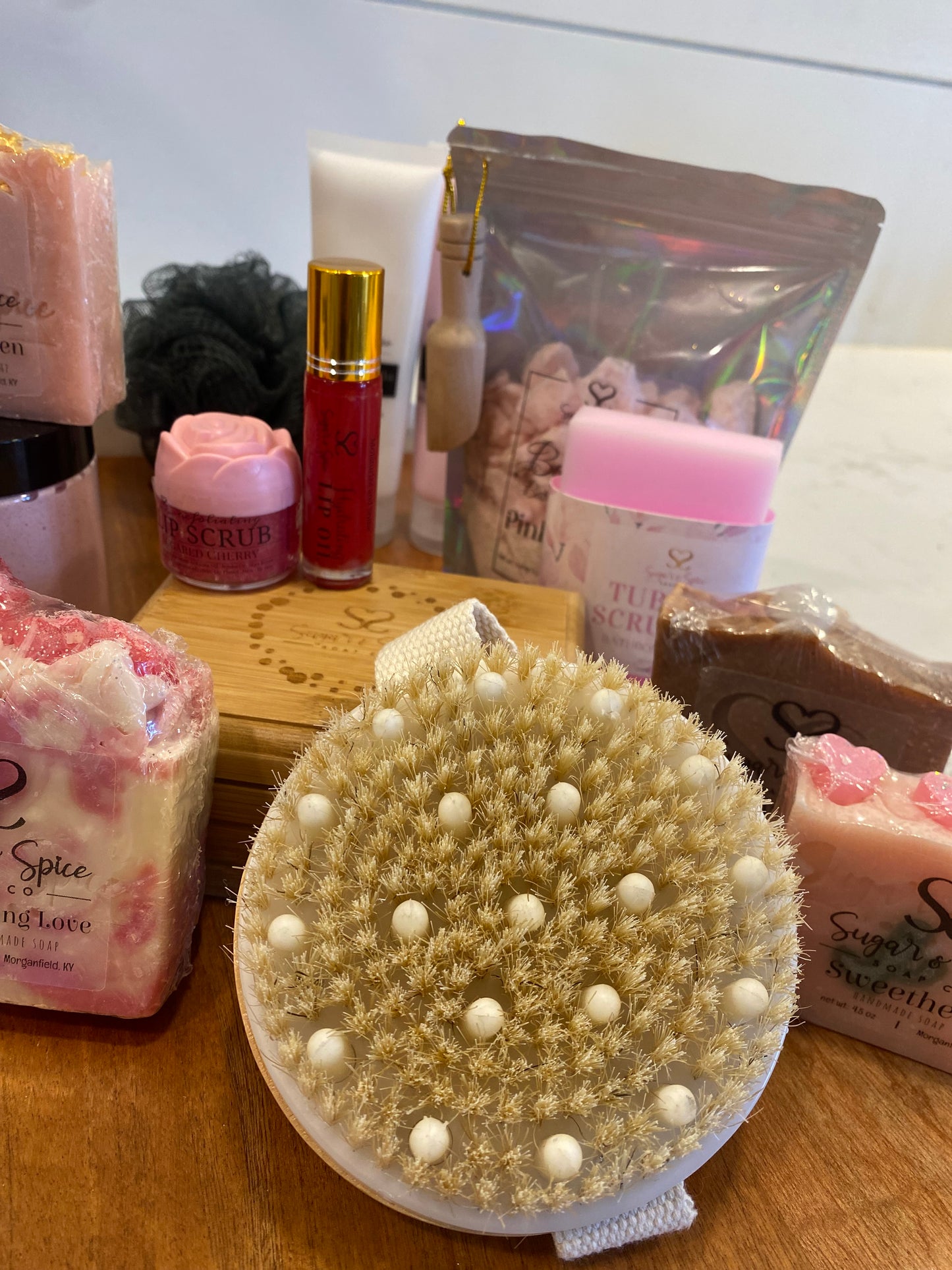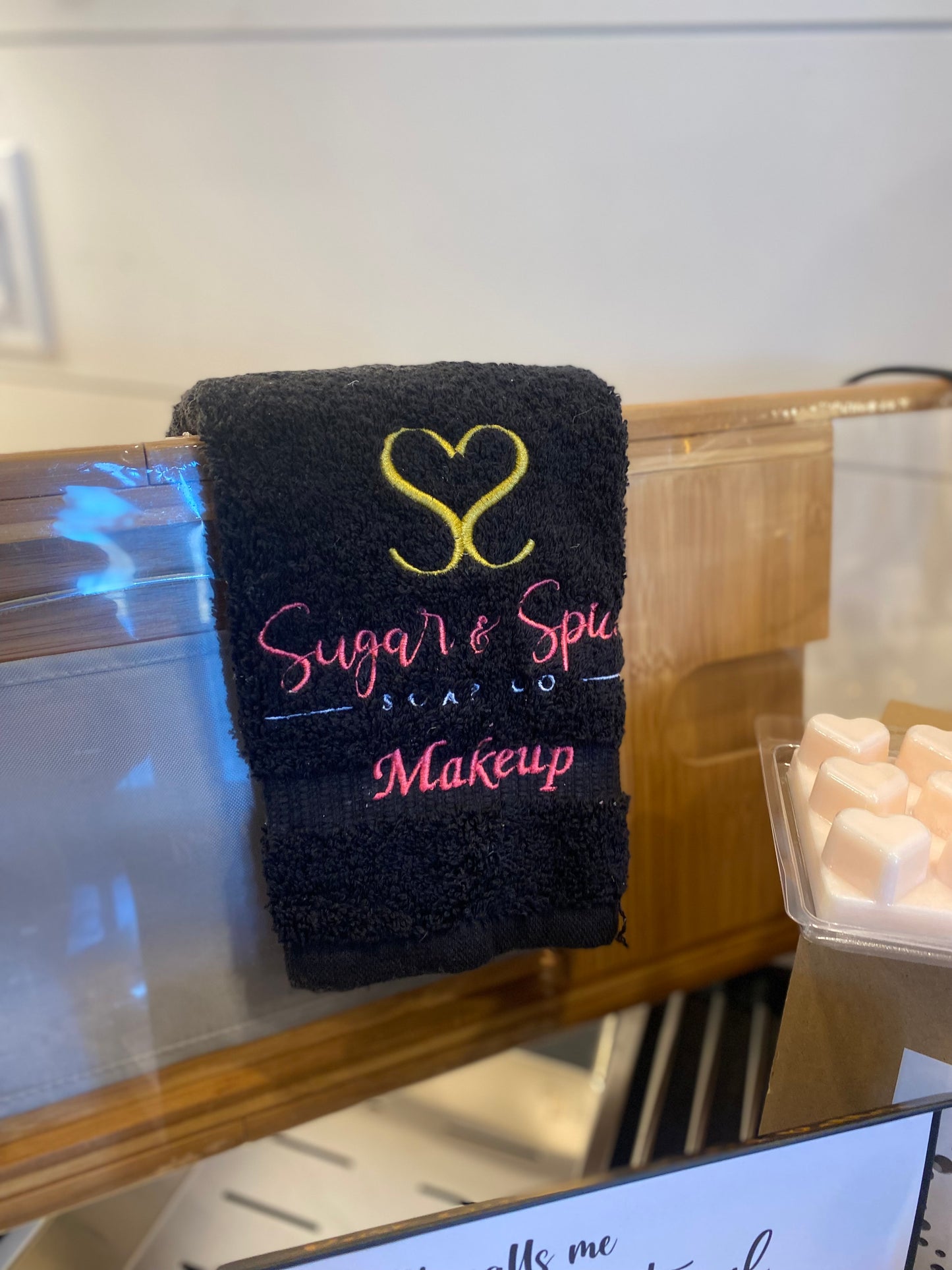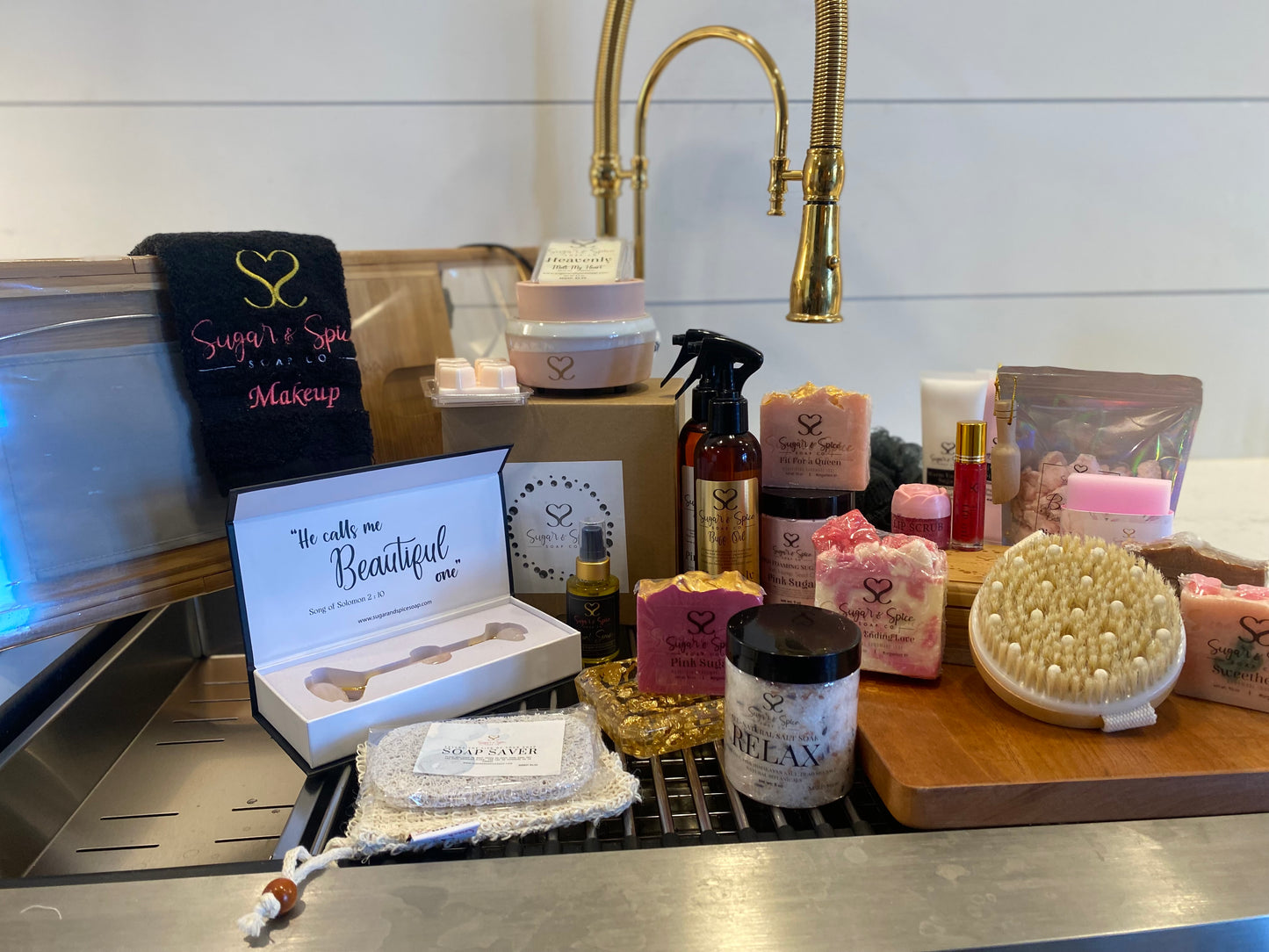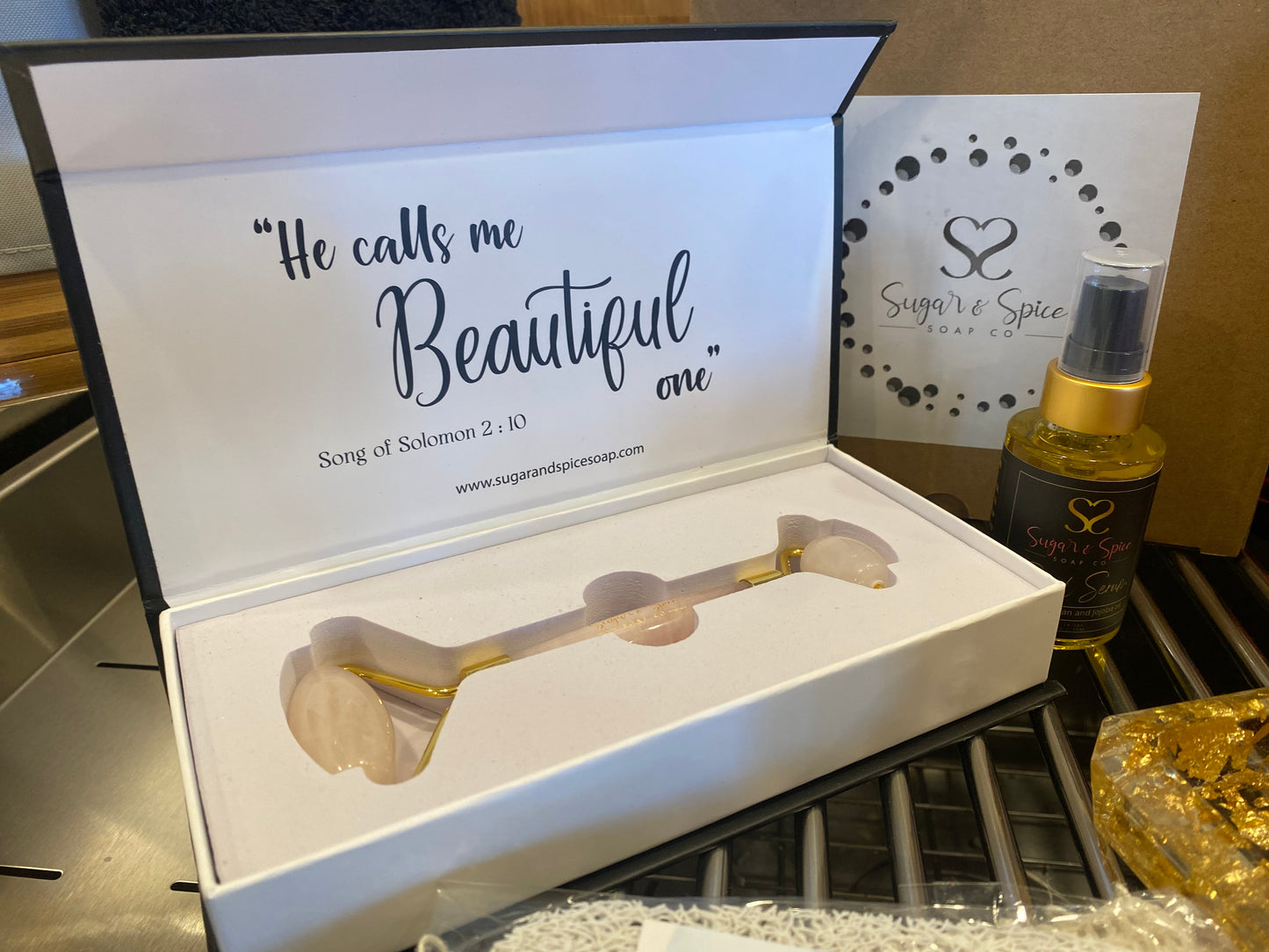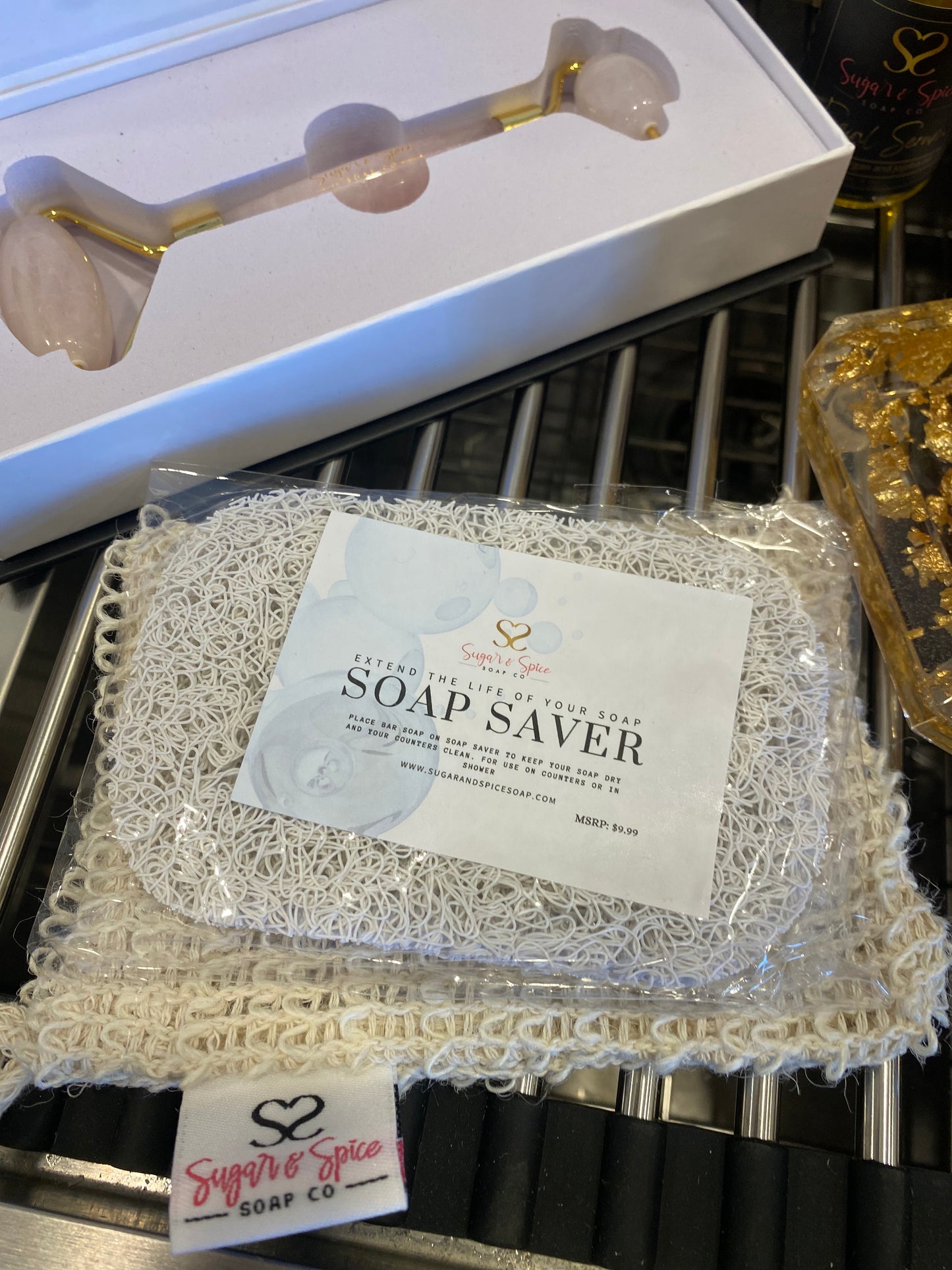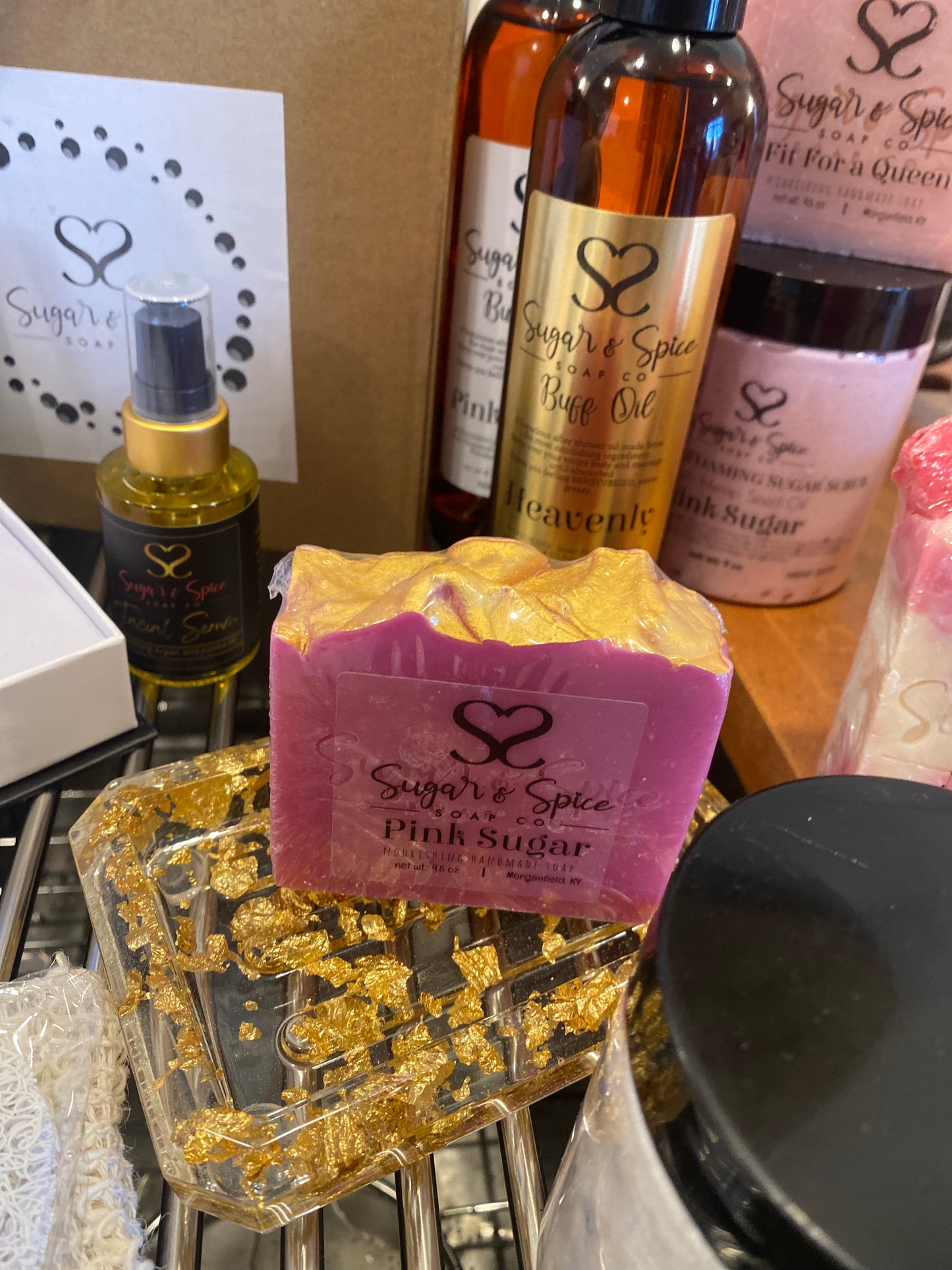 Plant-Based Skin Nourishing Ingredients